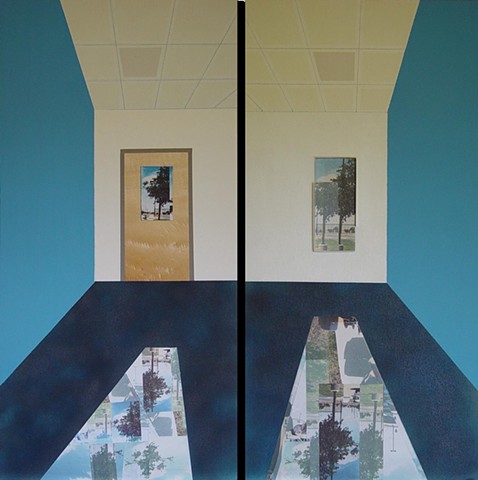 Camera Obscura View: G-115 Classroom, Diptych #1
Mixed Media: graphite, acrylic paint, spray paint, paper, wood, cardboard, scanned photographs on canvas panels.
30 x 30 x 1/2"
The G-115 camera obscura pieces examine the outside visual world spilling into the classroom.
Like the tiny pinhole of the Renaissance camera obscura, the window of the silent, empty room floods the space with the inverted images of the outside world.