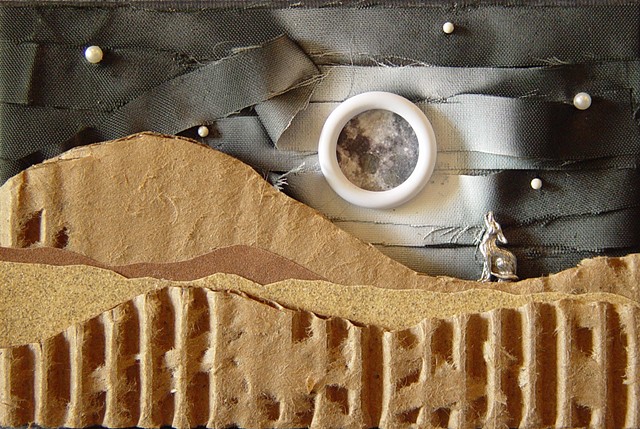 Lone Coyote Howling at the Moon: Wish You Were Here
Mixed Media: cardboard, fabric, dressmaker's pins, spray paint, plastic ring, moon image from NASA/courtesy of nasaimages.org on canvas panel.
4 x 6 x 1/2"
Stolen from the Harlingen Art Forum.
If you see this piece, please contact the Harlingen (TX) Police Department.