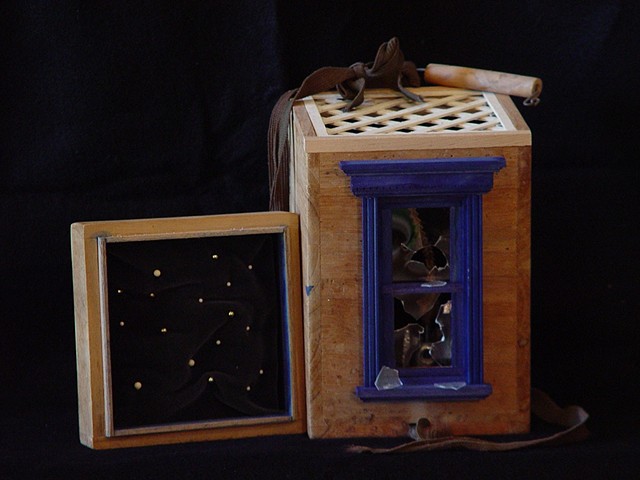 Omina Noctis Series: West Patio at 6 a.m. #1
Mixed Media: found sake box, miniature window, feather, hardware, dressmaker's pins, ink, fabric, wood strips, spray paint.
7 ½ x 5 3/8 x 6" (bottom section); 1 ½ x 5 3/8 x 5 3/8" (top section); 8 x 11 x 6" (as shown)
West Patio at 6 a.m. #1 has in the interior of the sake box top a velvety suggestion of the night sky with round headed pins as stars. It shows how my dreams and sleep are often shattered at 6 a.m. when owl returns from his nightly forays and announces his presence from atop the lattice of my pergola covered patio. Inside the lattice covered box is the spine of some food that was not fast enough to escape owl.