March 27, 2019 to April 27, 2019
"47th International Art Show"
Brownsville Museum of Fine Art,
660 E. Ringgold St.
Brownsville, TX 78520
Sometimes It Masquerades as a Deciduous Tree in Autumnal Colors
ruthkeitzart.com/section/457362-Current?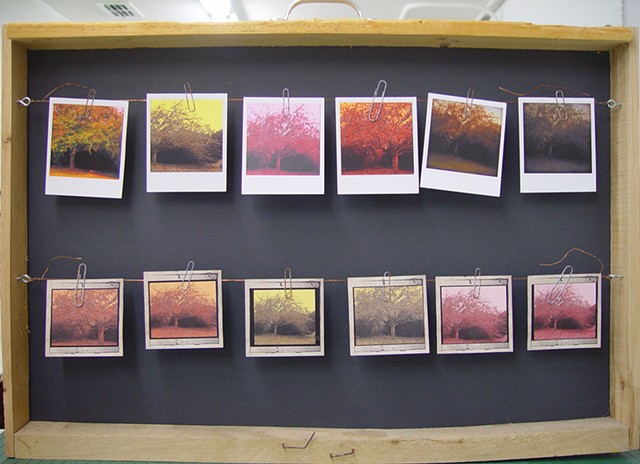 "Sometimes It Masquerades as a Deciduous Tree in Autumnal Colors"
Digital Photographs
20 x 27 ¼ x 2 ½"
I see it every day: the view from the kitchen window. Sometimes more leaves. Sometimes fewer leaves. Sometimes intense green. Sometimes just a hint of green. The dark area to the right balances its mass. The dogs run down there and disappear into the darkness as they descend the hill to the resaca. Some days the darkness gives me the creeps. I force myself to go out there and to walk into it and to verify that it is neither a gaping hole to the underworld nor a black hole to the other side of the universe. No. It is just a REALLY DARK AREA under that tree of life. The dogs come back, wet but untouched by any evil.