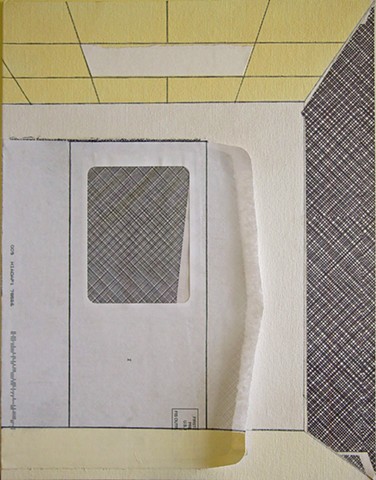 Door with No View (Repetition #3)
Mixed Media: acrylic, graphite, hand-made paper, window envelope, scanned image on canvas panel.
14 x 11 x 5/8"
July 27, 2018 to August 25, 2018
"TRAHC's 30th Annual Juried Exhibition "
Texarkana Regional Arts & Humanities Council, Texarkana, TX.
Juried by Sean FitzGibbons, Director of the Meadows Museum of Art at Centenary College in Shreveport, LA.
Door with No View (Repetition #3)