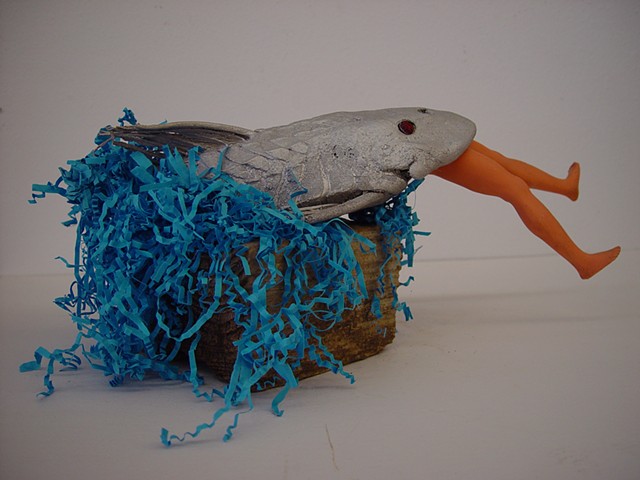 Jonah and the Great Fish
Mixed Media: plescostomus, aerosol paint, buttons, Ken doll legs, shredded paper, found wood.
6 1/2 x 12 x 9"
March 23, 2018 to June 27, 2018
Gallery Selections:
Jonah and the Great Fish
Harlingen Art Forum Gallery
115 East Jackson, Harlingen, TX
The first desiccated plescostomus was a Valentine's Day gift my corgi Peggy Guggenheim found in the resaca. She was so pleased with herself when she presented it to me!