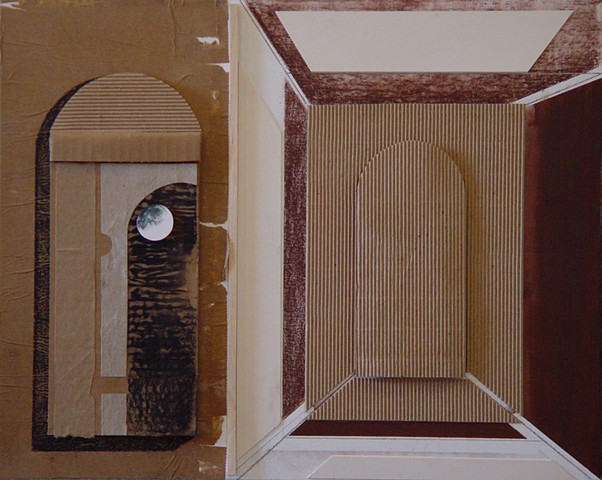 Anonymous Silent Interior #5 with Night Window
Mixed Media: acrylic, graphite, pastel, china marker, cardboard, mat board, corrugated cardboard, brown paper bags, square wood dowel on canvas panel.
16 x 20 x ½"
December 14, 2017 to March 23, 2018
Gallery Selection
Harlingen Art Forum
115 East Jackson, Harlingen, TX
Anonymous Silent Interior: An empty room that no longer holds any trace of those who once occupied it. Distorted linear perspective creates lines that should be parallel but are not. Arbitrary lines to multiple vanishing points create subtle or not so subtle errors of perspective. Either the room is an aberration of reality or an accurate depiction of a non-Euclidean form.